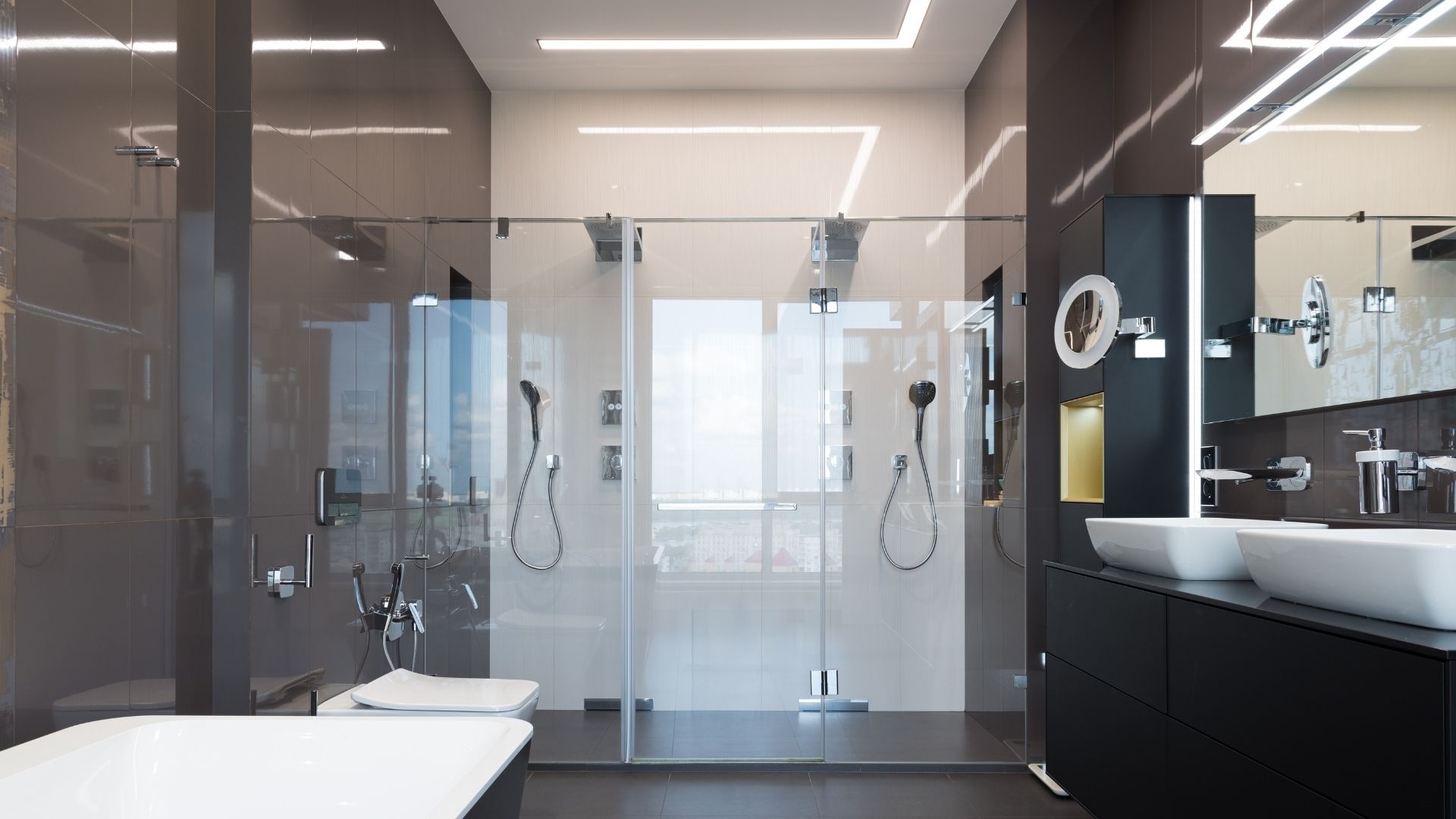 Showers Sarasota FL
If you've spent a lot of time coming up with shower remodel ideas recently, chances are you aren't too satisfied with your current shower & bath setup. However, you may not think you can change this fixture without committing to a full bathroom remodel – especially if you're happy with the rest of your bathroom.
The qualified employees at Sarasota Bathroom Remodels can provide the shower remodel services you need, whenever you need them. Our bathroom experts have unmatched experience when it comes to both installing new showers and remodelling existing showers. If you're ready for a new shower/bath, let us do the heavy lifting for you!
What Bathrooms Can We Remodel?
In Florida, there's no shortage of companies offering services related to bathroom design. Sarasota, FL residents looking for a one-stop shop for bathroom renovations can save time and money by going with Sarasota Bathroom Remodels. When you choose us for bathroom design ideas, you'll benefit from:
As the region's best choice for your bath remodel, Sarasota Bathroom Remodels can work on any bathroom space that needs improvements. Choose us when you need:
A walk-in shower. You may already have some walk-in shower ideas – this is one of the most popular types of showers available today. Thanks to their lack of barriers, these showers are visually striking and highly accessible.
A free-standing shower. These shower inserts can go anywhere you want, making them a great option if you'd like to maximize your bathroom space. We can provide exceptional, leak proof shower enclosures for your stand-up shower.
A rainfall shower. For relaxation, nothing beats these popular shower heads. Unlike standard shower heads, rainfall showers can cover your entire body at once, providing unmatched comfort and highly effective cleaning.
A combined shower/bath. No matter how good your new shower is, you may not want to give your bathtub up entirely. With that in mind, we can install a beautiful combination shower and bathtub for you!
After successful submission, you will be forwarded to our Google My Business Page.
Why Install a Shower?
Trying to choose between a shower and a bathtub for your existing or remodelled bathroom can be difficult. That said, shower stalls have some perks that baths don't, including:
Extra Cleanliness
If getting as clean as possible is your highest priority, a shower is the best way to go. These fixtures provide a constant flow of clean water while directing dirty water down the drain and away from your body.
Water Conservation
People concerned about their environmental impact can find a lot to like about showers. Though the amount of water you'll use depends on how long your average shower takes, most showers use less water than baths.
Efficient Use of Space
Does your bathroom have limited space? Free-standing showers often have a smaller footprint than bathtubs – or you can put in a combination shower & bath to get both fixtures in one spot.
Ease of Access
When mobility is a concern, it's hard to beat the accessibility showers can provide. That's doubly true if you install a walk-in shower with no curb.
Choose Us For Your Shower Needs
No matter what type of shower is the best fit for your Sarasota, FL home, Sarasota Bathroom Remodels can install it for you before you know it. Let us know what you want from your new shower today!
Are you curious about our service area? If you live in one of these Florida communities or anywhere nearby, give us a call:
Siesta Key
Longboat Key
Bird Key
Golden Gate
Lido Key
Casey Key
Indian Beach / Sapphire Shores
Lakewood Ranch
Laurel Park
Gillespie Park
University Park
Palm Aire
Rosemary District
Desoto Acres
Gulf Gate
Get in Touch
Give us a call today on 941-260-1153