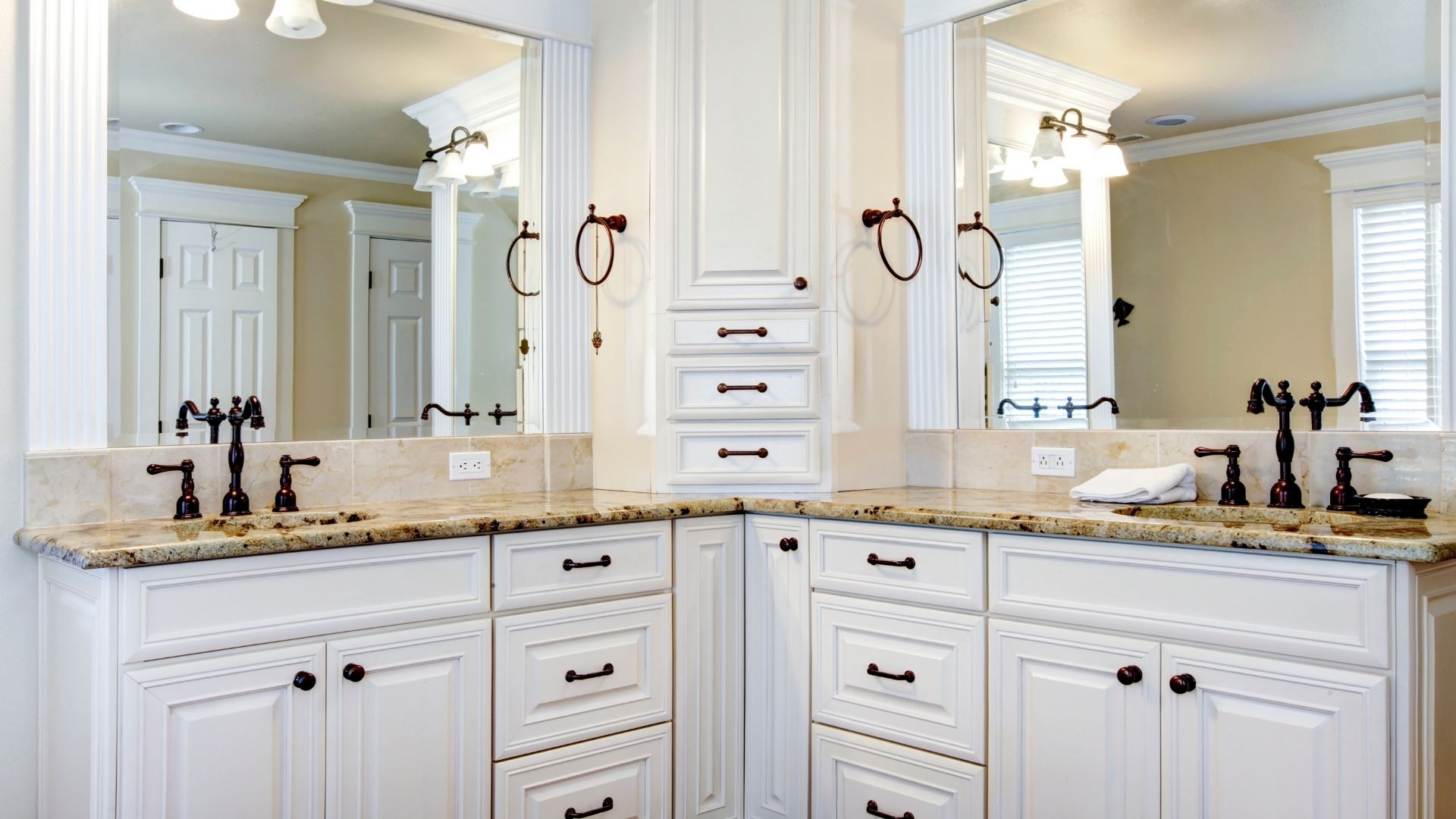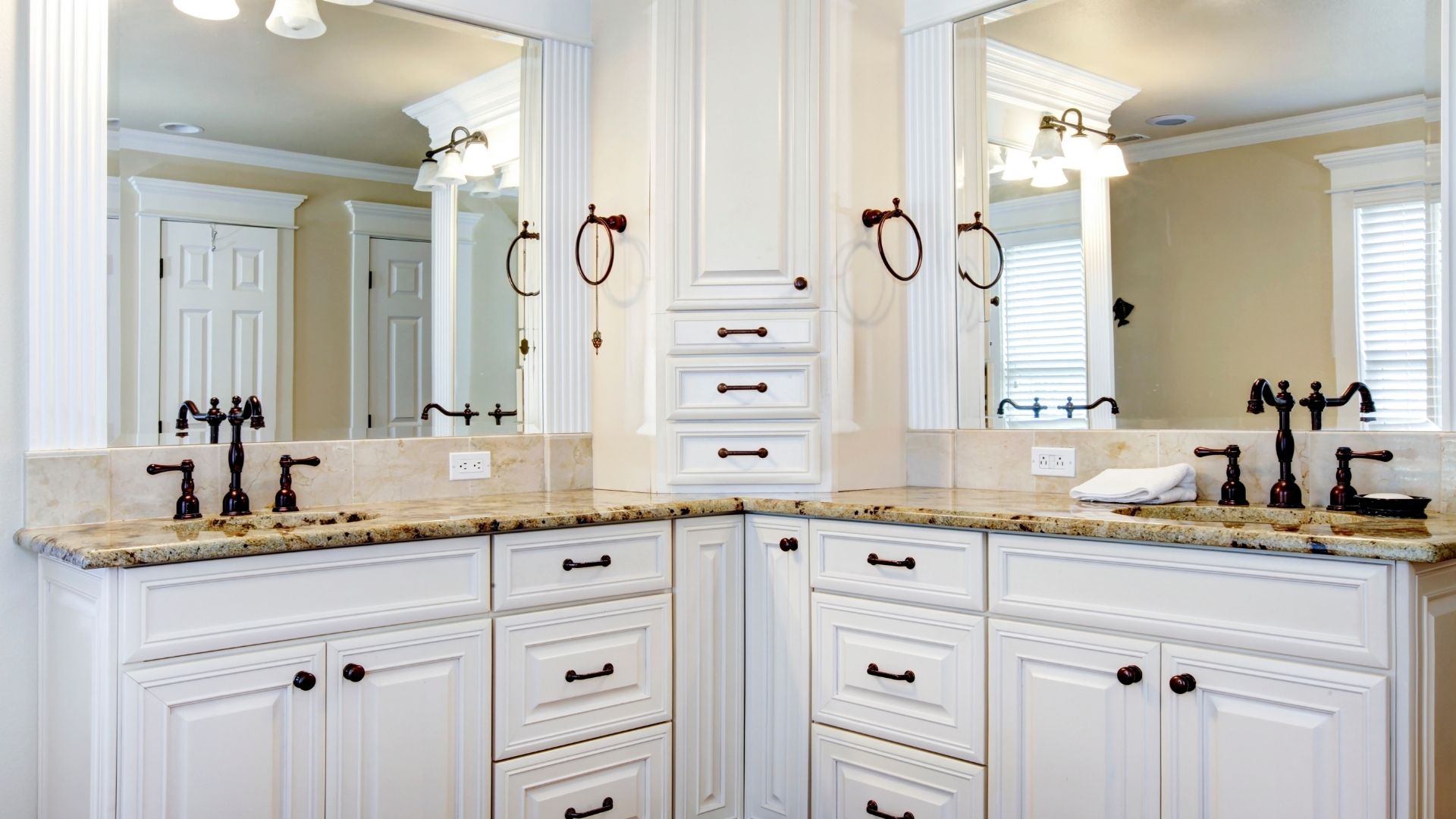 Bathroom Cabinets Sarasota FL
When you're planning a bathroom remodel in Sarasota, you need to have plans for all your bathroom fixtures – including toilets, bathtubs, showers, and more. But have you thought about your bathroom cabinets? A high-quality bathroom organizer may not bring too much attention to itself, but storage space is a crucial part of any bathroom design.
Are you looking for a single small bathroom cabinet or an all-new bathroom storage solution? Either way, Sarasota Bathroom Remodels can help. Whether we're already remodelling your bathroom or you just want new cabinets for your existing bathroom, our team of bathroom pros is just a phone call away!
What Bathroom Storage Option Is Right for You?
Choosing the right kind of bathroom cabinets may sound easy, but that's not the case in reality. You'll need to think about which of these options (or which combination of options) is right for you:
Wall-Mounted Bathroom Cabinets
You can use these trendy cabinets to create a striking "floating" appearance, which is an excellent match for similarly-mounted shelves. If you prefer a modern bathroom design, you may want to give wall-mounted bathroom cabinets some serious consideration.
Bathroom Shelves
You shouldn't rely solely on shelving for your bathroom storage needs – after all, you won't want to have everything in your bathroom out on display. Still, bathroom shelves are a visually appealing way to store toiletries and other items you use regularly.
Bathroom Vanity Cabinets
Bathroom vanities are at the heart of many bathrooms, and it should come as no surprise to hear that they come with some storage space. However, your vanity is unlikely to have enough room for everything in your bathroom, so you should pair it with at least one of the other storage solutions listed here.
Over-the-Toilet Storage
Even if you've made a point of using bathroom space efficiently, you may not have considered using the wall space above your toilet for storage. Depending on your preferences, we can install an over-the-toilet shelf or over-the-toilet cabinet.
Bathroom Floor Cabinets
Floor cabinets may be the most common type of bathroom storage cabinet, but they got that way for a reason. A cabinet that's been carefully chosen to match its surroundings could be just what your bathroom needs.
Are you having trouble choosing between the types of bathroom storage featured here? If so, there's nothing you need to worry about. The team of bathroom experts at Sarasota Bathroom Remodels will be happy to help!
After successful submission, you will be forwarded to our Google My Business Page.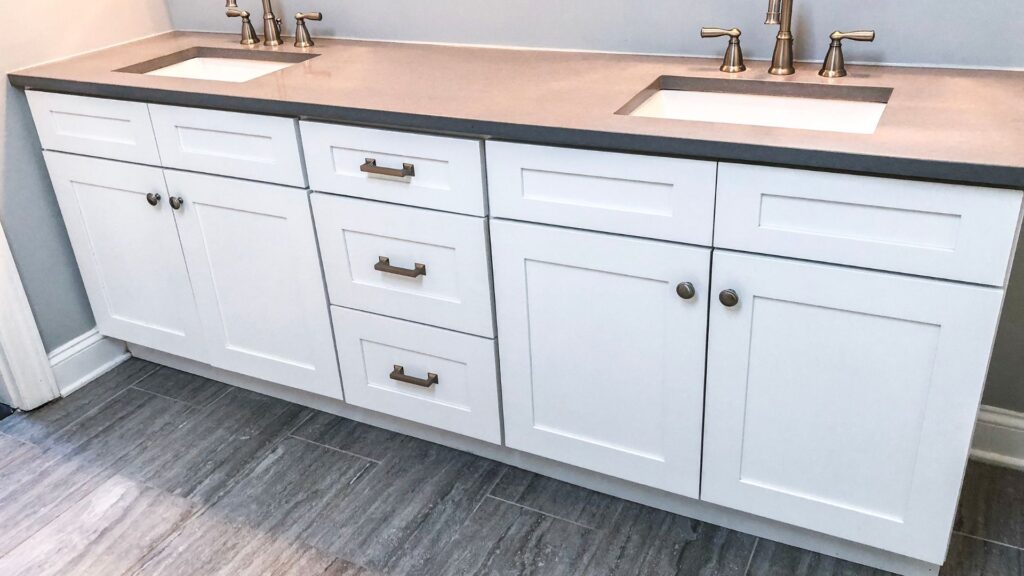 We Can Install Your Bathroom Shelves and Cabinets
At Sarasota Bathroom Remodels, we're ready to install bathroom cabinets over toilet, on your wall, or anywhere else you need them. Give us a call in Sarasota if you're ready to revitalize your bathroom's storage space!
There's nothing to fear if you're not a Sarasota, FL resident, either! We can still help if you live in or near any of these communities:
Siesta Key
Longboat Key
Bird Key
Golden Gate
Lido Key
Casey Key
Indian Beach / Sapphire Shores
Lakewood Ranch
Laurel Park
Gillespie Park
University Park
Palm Aire
Rosemary District
Desoto Acres
Gulf Gate
Get in Touch
Give us a call today on 941-260-1153