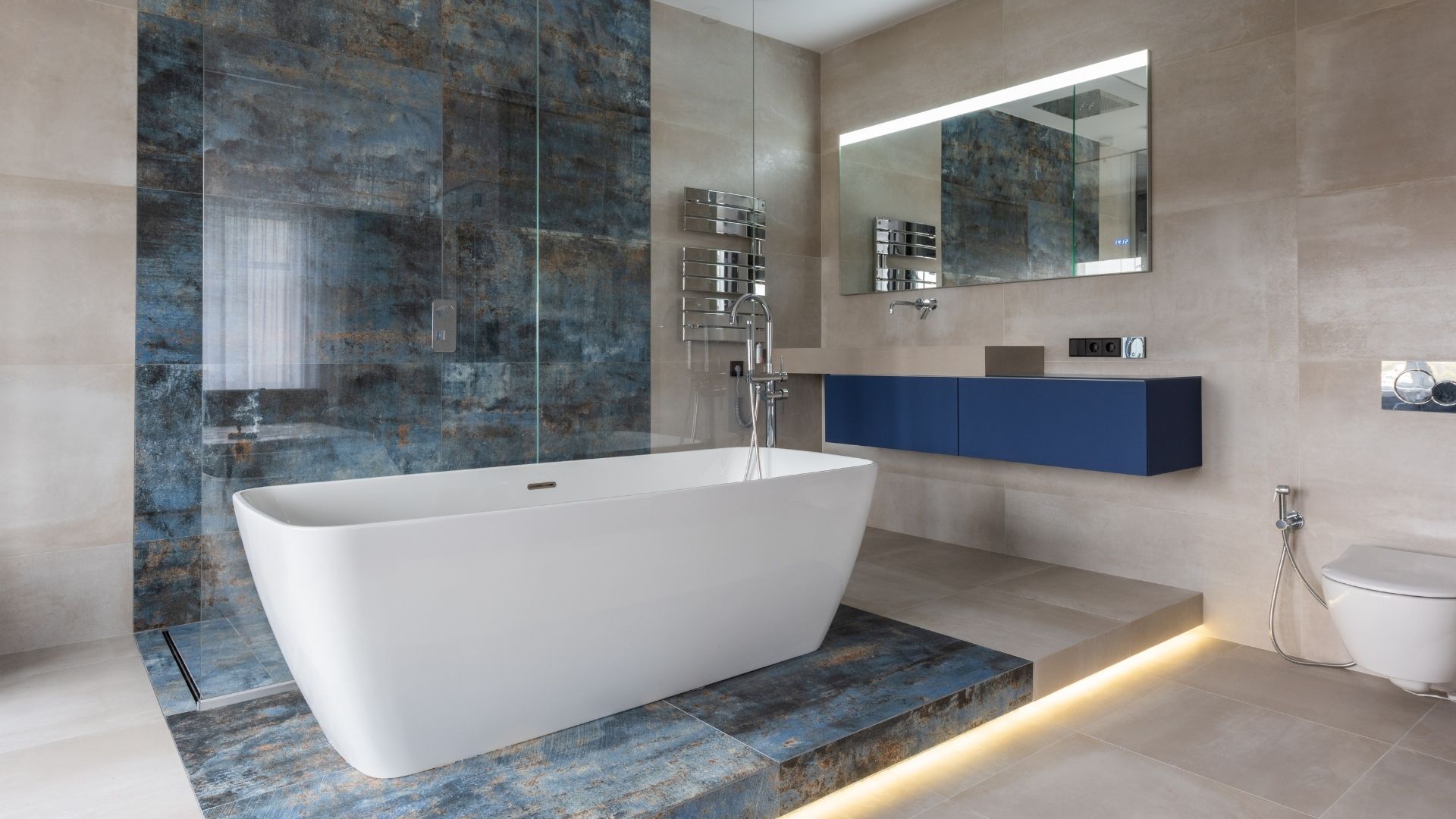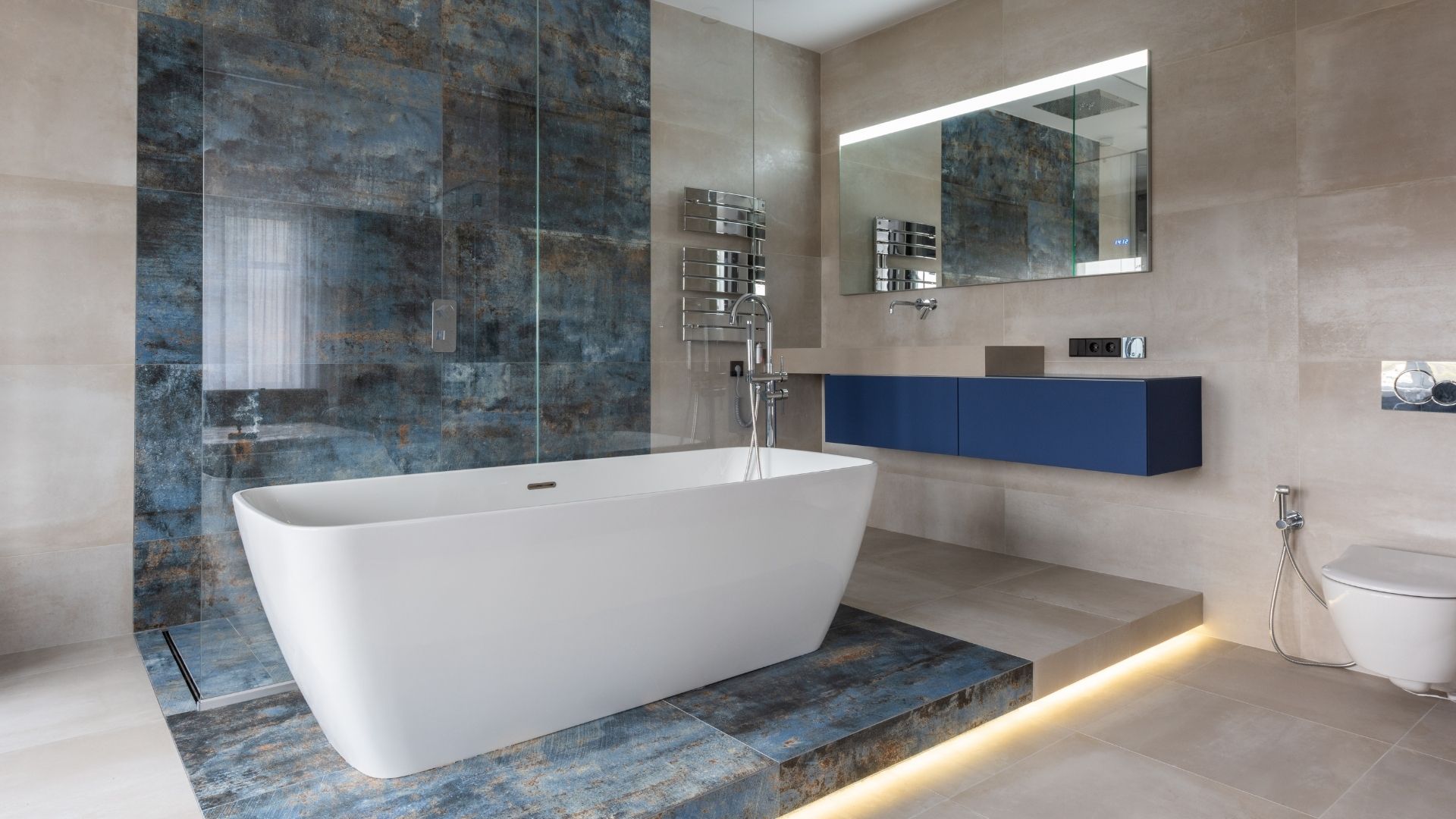 Bathtubs Sarasota FL
No matter how popular showers are, nothing beats unwinding in a bathtub full of warm water for some people. That said, not everyone can enjoy baths regularly. These days, many bathrooms are built without tubs. Even if you have a bathtub, it may be unfit for use due to years of neglect.
Have you been unable to take a long, luxurious bath lately due to these issues? If so, you don't need to wait until it's time for a complete bathroom remodel to start enjoying baths once again. Just ask the pros at Sarasota Bathroom Remodels about bathtub installation or bathtub replacement!
What Bathtub Style Is Right for You?
At Sarasota Bathroom Remodels, we're capable of installing large bathtubs, small bathtubs, and everything in between. Some of the most popular bathroom tubs we work on include:
Soaking Tubs
These deep bathtubs are the most basic tub style, mainly consisting of a water basin you can relax in. Despite their lack of features, a soaking tub could be perfect for your needs if you just want to take the occasional bath.
Whirlpool Tubs
With jetted tubs, you can bring the hot tub experience into your bathroom. Choose this tub variety if you'd like to get the most relaxing bath experience out there.
Corner Bathtubs
Not every Sarasota bathroom is big enough for a full, free-standing bathtub. If that's the case for you, a corner tub can let you take baths without making your bathroom feel cramped.
Combined Shower/Tubs
Does your bathroom have room for a shower stall or a bathtub, but not both? Our two-in-one units will let you enjoy both showers and baths in the same spot.
After successful submission, you will be forwarded to our Google My Business Page.
Reasons To Install a Bathtub
If your bathroom doesn't have a bathtub, you're missing out. Here are some perks that come with bathing:
Relaxation. It's no secret that a luxurious bath can improve your mood. Today, research supports the connection between baths and mental health.
Improved skin health. Even if you prefer the quicker pace of showering, taking the occasional bath may still be worth your while. A "regular" bath can gently exfoliate your skin, while oatmeal baths can also counteract the symptoms of psoriasis and eczema.
Opportunities for aromatherapy. Want to take your bath to another level? Adding just a few drops of essential oils to your bath water will do the trick and then some.
Let Us Work on Your New Bathtub
Baths are all about relaxation, so the process of installing a bathtub shouldn't be a source of stress. Instead of trying to do this job on your own, choose the team at Sarasota Bathroom Remodels to put in your new bath!
Along with Sarasota, FL, our team is happy to serve these cities and other communities in the area:
​​Siesta Key
Longboat Key
Bird Key
Golden Gate
Lido Key
Casey Key
Indian Beach / Sapphire Shores
Lakewood Ranch
Laurel Park
Gillespie Park
University Park
Palm Aire
Rosemary District
Desoto Acres
Gulf Gate
Get in Touch
Give us a call today on 941-260-1153