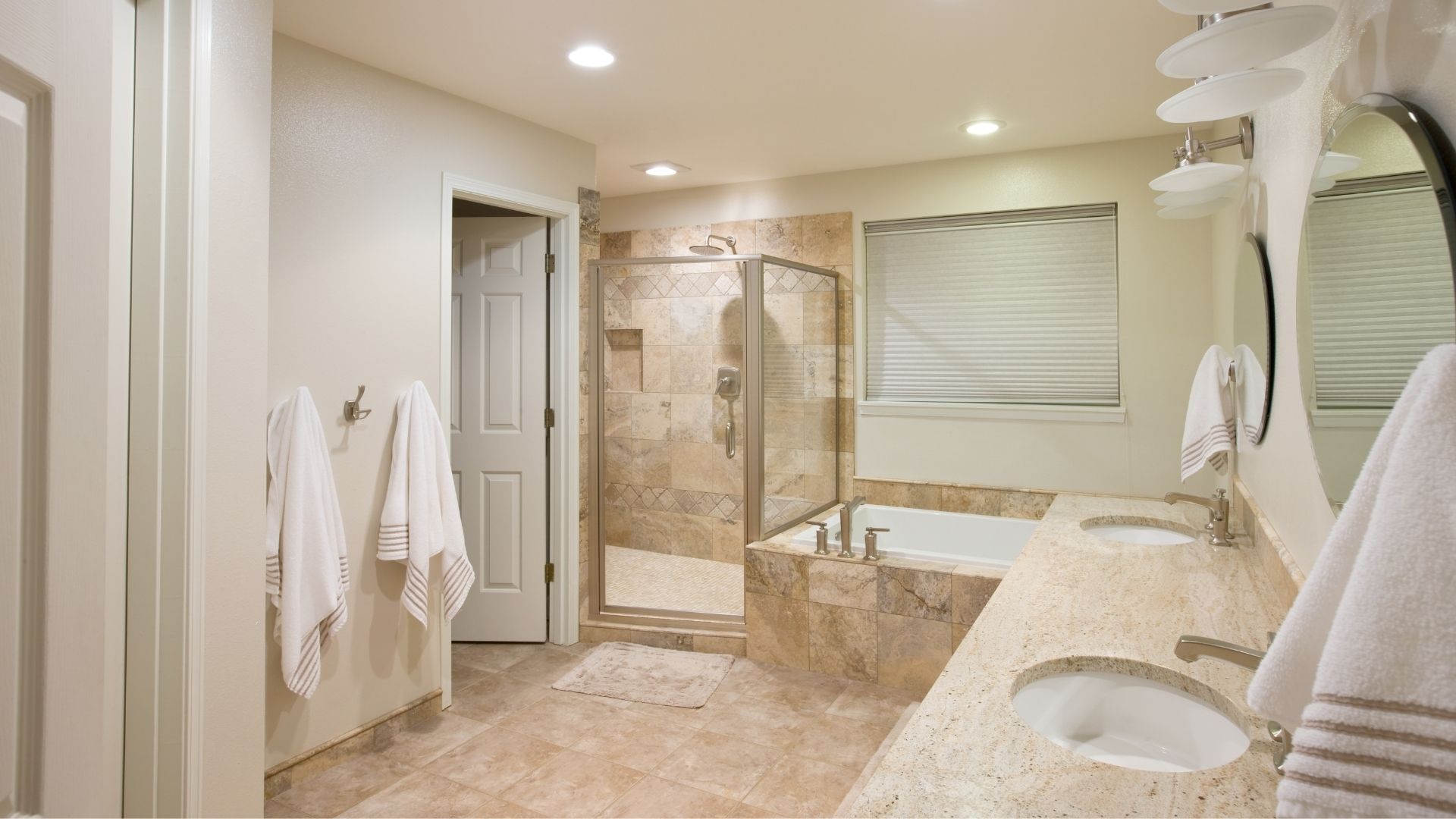 Bathroom Remodelling Sarasota FL
Whether they're planning a bath remodel, a shower remodel, or a full-scale bathroom remodel, Sarasota, FL residents shouldn't have to handle the job independently. Hiring qualified bathroom remodeling contractors is the only way to ensure you'll end up with a space that lives up to your bathroom remodel ideas.
Do you need a company that can handle a small bathroom remodel, a master bathroom remodel, or anything in between? Regardless of what services you're looking for, Sarasota Bathroom Remodels is the right company for the job!
Our Shower Installation Services
At Sarasota Bathroom Remodels, we know just how vital your shower is to your everyday life. After all, a shower shouldn't just be a place to get clean. It should also serve as a place to get ready for what's ahead, or unwind when the day is done.
Since not all shower designs are suitable for everyone, we install all kinds of showers. You can count on Sarasota Bathroom Remodels if you need:
A small bathroom remodel. Remodelling services for small bathrooms should maximize the space available in these rooms. With our help, you'll be able to use your bathroom space more efficiently than ever!
A full bathroom remodel. Full bathrooms include a toilet, a sink, a shower, and a bathtub. As part of your Florida bathroom remodelling project, our team can upgrade all of these components at once.
A luxury bathroom remodel. Do you have the space and budget for a genuinely spectacular bathroom? If so, we'd be happy to make your dream bathroom remodel ideas a reality.
A partial bathroom remodel. Not every bathroom remodelling job has to start from scratch. If you're only ready for a bath or shower remodel, we can make it happen.
After successful submission, you will be forwarded to our Google My Business Page.
When You Should Consider Bathroom Remodelling
Knowing when the time is suitable for bathroom renovations can be a challenge. However, a few signs indicate that your bathroom has seen better days. If any of these apply to your space, consider getting in touch with Sarasota Bathroom Remodels soon:
Outdated Decor
No home decor trend lasts forever, but some bathroom designs age less gracefully than others. If your so-called "luxury bathroom" has become a source of embarrassment recently, it's time for an upgrade.
A Poorly-Designed Layout
Is your bathroom cramped, lacking storage, or just difficult to navigate? A quick fix won't solve these issues; however, hiring a bathroom remodeler could do the trick.
Lighting Issues
Even if your bathroom isn't dark, it could be less well-lit than you'd think. Annoyingly bright bathroom lights can cause just as many problems, so make sure to think about lighting while deciding whether or not it's time for a bathroom makeover.
Signs of Serious Damage
Leaks, mould, and mildew can all point to significant trouble in your bathroom. When things have gotten to this point, this space needs the kind of attention that only contractors like Sarasota Bathroom Remodels can provide.
Remodel Your Bathroom Today
By now, you should know if you're due for bathroom renovations – but you don't need to waste time searching for "bathroom remodel near me." Whenever they need bathroom remodeling, Sarasota, FL residents can rely on Sarasota Bathroom Remodels!
Our team of bathroom experts is always happy to help people in Florida communities such as:
Siesta Key
Longboat Key
Bird Key
Golden Gate
Lido Key
Casey Key
Indian Beach / Sapphire Shores
Lakewood Ranch
Laurel Park
Gillespie Park
University Park
Palm Aire
Rosemary District
Desoto Acres
Gulf Gate
Get in Touch
Give us a call today on 941-260-1153